Dean shines with Australian Country Music's Brightest Stars
Queensland Cattleman and Country Music artist Dean Perrett ropes Golden Guitars:
This year's Country Music Awards of Australia proved very exciting and inspiring for Dean, as he accepted two Golden Guitars; one for Bush Ballad Song of the Year and the other for Vocal Collaboration of the Year.

Dean was honoured to win Bush Ballad of the Year with the song "Bloodwood and Clover" written by Ian Quinn. This great Bush Ballad song was produced and recorded in the great Australian style and is a true example of the music this award seeks to preserve.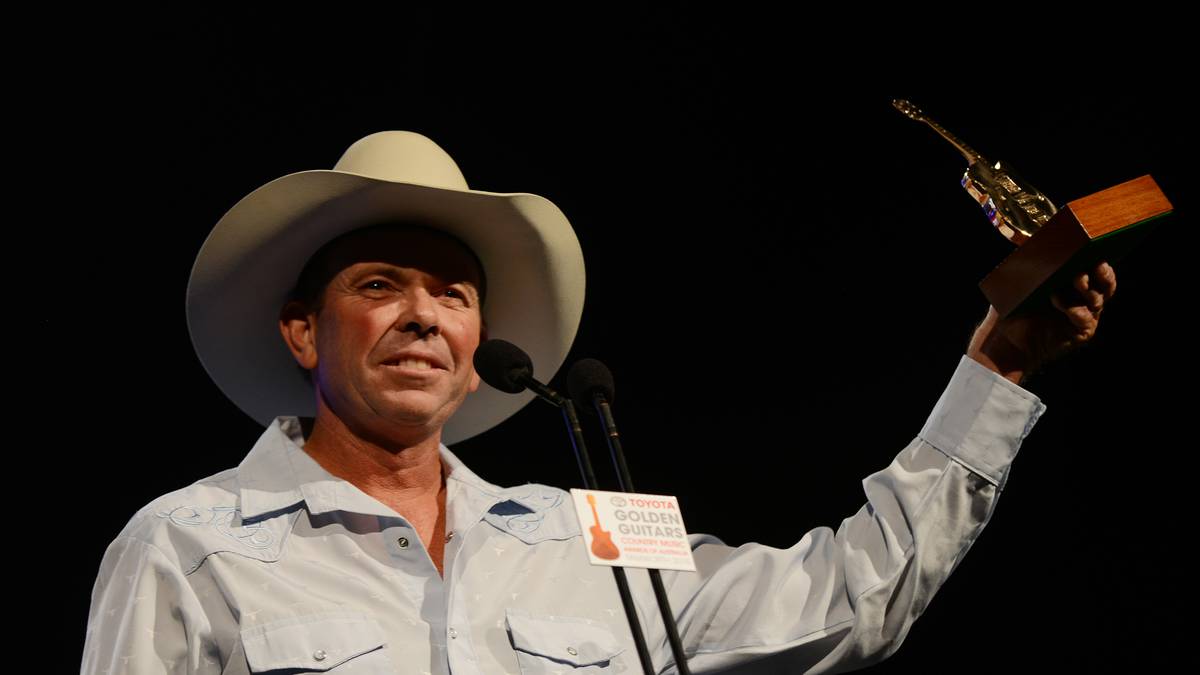 Dean then teamed with Troy Cassar-Daley to be awarded the highly competitive Vocal Collaboration of the Year for the song "My Country My Land", which Dean & Troy co-wrote together.  " "My Country My Land" is a very special song  written from our hearts, it talks about where we both came from and focuses on all Australians working together hand in hand for a stronger and reconciled Australia.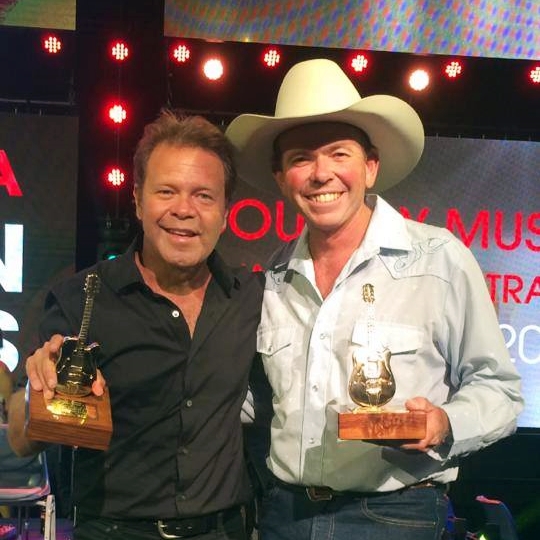 Dean was nominated for a total of nine awards at the 2015 Tamworth Country Music Festival, and scored five awards along with being honored as a Hands of Fame inductee. Dean feels very humbled to be included in the Hands of Fame for his contribution to Australian Country Music.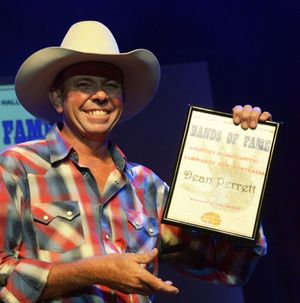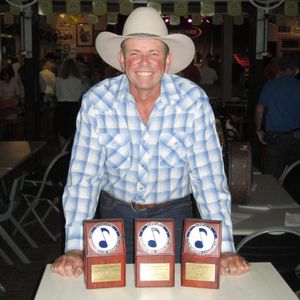 Traditional country music is an intense passion for Dean and the great Australian storytelling genre the Bush Ballad is Dean's musical love. With a wide focus on his musical sound, Dean is always open to fresh ideas while maintaining the traditions that make him the artist he is. This is reflected by Dean's versatility in music genres, performing and recording both Bluegrass and Gospel along with his fair dinkum Bush Ballads has earned Dean both respect and recognition from Australian and International leading musical acts.